Chevrolet Camaro Centerville OH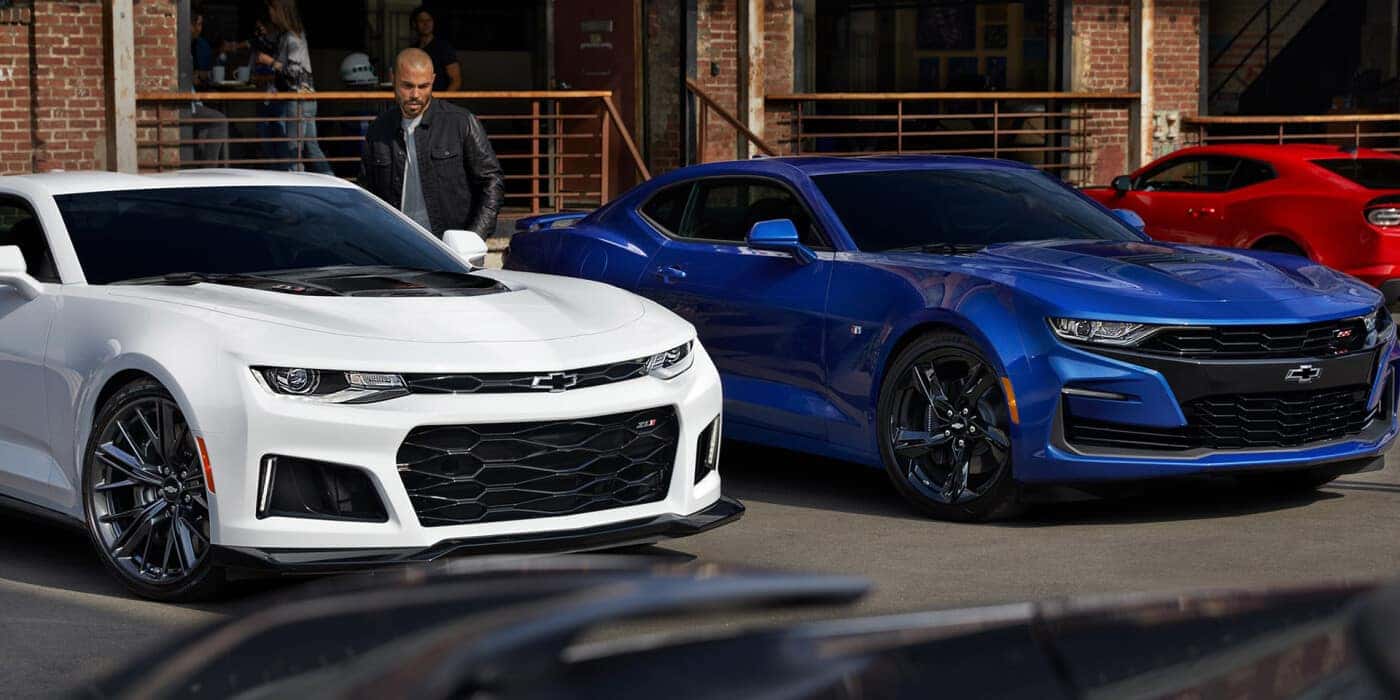 Jeff Schmitt Chevrolet South
The All-New Chevrolet Camaro – Untamed and Unstoppable
You and the new Chevrolet Camaro are an unstoppable force. Unleash the beast within and dominate the road ahead with the team at Jeff Schmitt Chevrolet South near Centerville OH.
With all the incredible driver-focused details and benefits and inside the new Chevy Camaro, it can no longer be said that the Camaro isn't a practical ride. Not only will it quench your undying thirst for speed and excitement, it will also provide you with amenities to keep you and your passengers happy and comfortable.
A Tech Lovers Dream
Own an icon and a true piece of automotive history, and surround yourself in total comfort all at the same time. With interior refinements galore, the new Chevrolet Camaro is bound to be your ultimate haven. There is not only technology under the hood adding to your total feeling of refinement and power, there is also ample tech inside to keep you connected while away, no matter your destination.
Pure Power
This car was built to perform. With four engine options, the power is in your hands. Looking for an ultra-beast? The Supercharged 6.2L LT4 V8 engine offers 650 horsepower and 650lb.-ft. of torque. That will get you from 0-60 in 3.5 seconds. Give us a call today to learn more about the Chevrolet Camaro ZL1 capabilities and how far past the limit you can really push it. Before you know it, you could be out dominating the road, or the track. Can you feel it yet? It all starts when we put you in the driver's seat of this muscle-bound beast.
Jeff Schmitt Chevrolet South – Drive With Confidence
So that settles it. There's nothing stopping you from harnessing the power of the legendary Chevy Camaro. The expert team at Jeff Schmitt Chevrolet South is here to put you in the driver's seat with absolute ease and unparalleled convenience. Step up and step into your very own Chevrolet Camaro today. We have a tremendous selection in stock, including your ideal Camaro dream machine. As Dayton's biggest Chevrolet dealer, we also have two other stores loaded with new and pre-owned Camaro models. So, even if the perfect Chevrolet Camaro isn't right here, right now, it will be; just let us get it for you. When you add in our exclusive Jeff Schmitt Advantage, there's just no way to lose.
Why Jeff Schmitt Chevrolet South?
We believe in taking care of our valued customers with honesty, integrity and an absolutely amazing selection of new and pre-owned vehicles. We'll work to earn your business the right way – not with flashy gimmicks, but by putting your needs first every time.
For years now, we've been the Miami Valley's leader in Chevrolet sales, service, and selection. That's because we're driven – not by money or profits, but by your absolute satisfaction. If you take the time to make Jeff Schmitt Chevrolet South your first visit, we'll give you all the reasons you need to make us your last visit as well. From the moment you arrive, we'll have your back, and not just because that puts us closer to your wallet, either. We want to show you that it really is possible to find a car dealer you can count on for all your automotive needs. We'll be there to guide you to the perfect vehicle and financing options; and we'll continue to be there to care for your vehicle, keeping you worry-free all the while. Come and see just what the Jeff Schmitt Advantage can do for you. We promise you won't regret it.
Your new Chevrolet vehicle has so much to offer you, both inside and out. At Jeff Schmitt Chevrolet South, we look forward to helping you discover each dynamic feature. From the comfort of our local showroom near Dayton, OH, we will show you why our dedicated team and the Jeff Schmitt Advantage are the perfect fit for you and your needs. Browse our website and check out our incredible selection of New Chevrolet Models, our incredible specials, online incentives, and even start your financing process right from your home or office. Contact us with any questions you may have or to schedule your visit by email, live chat or by phone at 866-453-7408. Then come into our conveniently located showroom to experience our hassle-free, value-driven approach and fantastic selection firsthand. We're here to put you in the driver's seat and in control of every mile.
Browse our expansive selection of New Chevrolet Models online now to begin shopping for your next new Chevy vehicle, all within the comfort of your own home. Our friendly, dedicated Chevy product specialists are available either over the phone or online via chat and email to answer all your questions. Feel free to drop us a line anytime. Our customer service specialists are always at the ready to exceed your expectations. We can't wait to offer you first-hand experience in all the ways your new Chevy will better serve you and yours, so get the Jeff Schmitt Advantage on your side today, and get behind the wheel of your own new Chevrolet from the dedicated specialists at Jeff Schmitt Chevrolet South.